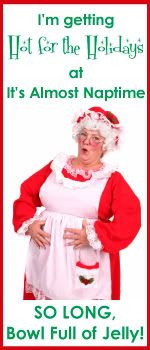 I am so sorry I did not get Fit Friday up but first we had a sick computer. And then it appears that our computer passed his nasty virus on to Walker, and now me.
My eyes hurt. My throat hurts. My back hurts. And I am overwhelmed with snot.
I am going to go ahead and post Mr. Linky in case y'all do want to link up -
Me: Had one of those weeks where I did not make it to the gym once. Not for lack of trying - something came up every day. And now I am sick.
Hack hack blow.
How about you? (hack)
Powered by... Mister Linky's Magical Widgets.