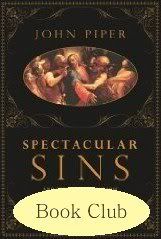 Hello my Spectacular Sistahs! (I could say Spectacular Sinning Sistahs, but, nah!) I am so excited to dive into Chapter One with you!
If I didn't know any better, I would say Lisa gave me the hard chapter on purpose. Oh my skull. I have prayed for wisdom because sorely I needed it.
I must say however, how much this book excites me, because of the topic of God's sovereignty. I spent twenty-five years with my behind in a church pew every Sunday, never once hearing the phrase "God is sovereign". Perhaps you are like me in that respect.
But I was just (tearfully) explaining to my husband, knowing that God is sovereign over all: the good, the bad, the joy, and the pain, is, for me, the source of the abundant life that Christ came to give. Knowing the one who loves me and died for me is in complete control of EVERY. THING. has been my peace that passeth all understanding, even and especially when I am in the valley of the shadow of death. I knew the Lord before - but now I adore him, trust him, and find my joy in him. All because of an understanding of His sovereignty.

It is my prayer that every one of you will come to love the idea of and embrace the power of God's sovereignty as we work through this book together! (This very book that the Father ordained before the creation of the earth for us to now study together!!)

Please click over to The Preacher's Wife for this week's questions!